Services
Find a Service Professional near you that can help with all your service needs!
Subcategories
From semen collection and artificial inseminations to cytology and progesterone testing, find a reproduction specialist local to your area that can help!
Whelping Nannies specialize in the pre-care, birth and/or after care of dams and puppies, whether that be assisting you in a home delivery or taking dam in for C-Section and all after care for Mom and puppies for the first several weeks. Find a recommended whelper in your area here!
Transportation providers, also known as flight nannies, can help assist you in your travels and import/export needs! Search through our listings to find a reputable transportation export near you!
Find a local dog groomer that specializes in French Bulldogs and can help you with all your dogs' hygienic needs.
Find a professional dog trainer that can help assist you by customizing a curriculum that will meet the needs of you, your dog and your lifestyle! From basic puppy coaching tips to more advanced obedience training, a professional trainer may be exactly what you're looking for!
Hiring a pet sitter is a perfect option for pet owners who need someone to care for their beloved pet while they are away. Search through our list of responsible and safe dog sitters that are local to your area and that you can trust!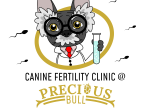 Description
Precious Bull Specialising in canine reproduction.Some of our services includeProgesterone testingSemen Analasys Scanni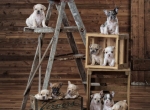 Description
Hello! I am an experienced whelper and Breeder that has worked in the veterinary industry for over 12 years. I can do co
Description
Our service includes incubators for puppies suction machines. In the event mom does not produce milk we offer tube fe